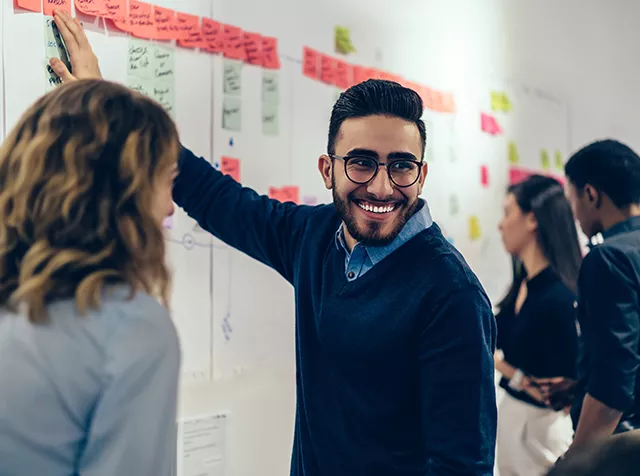 The employee journey begins before someone even applies for the job and can last decades. It includes all the moments that matter throughout the relationship with the organization, both professional and personal. Each milestone and interaction is an opportunity to create an exceptional employee experience.
Great things happen when people feel valued by the organization they serve and connected to the work they do. Employees report higher levels of job satisfaction and engagement. Employers see less turnover, increased productivity and a healthier bottom line. Everyone wins.
So, how do you create an empowering, engaging company culture that attracts and retains top talent? You start with a roadmap.
Companies With Highly Engaged Teams Experience: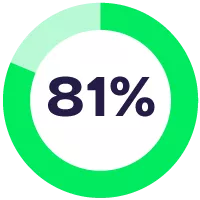 Less Absenteeism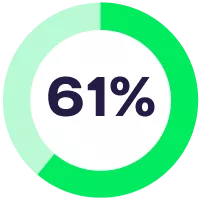 Less Turnover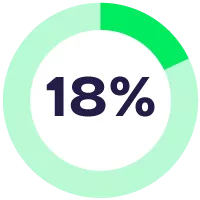 More Productivity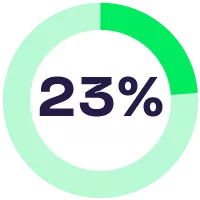 Increase in Profitability
Attract: Recruit and Hire Top Talent
Finding the right person for the job can be an arduous process. The job posting needs to get in front of a pool of qualified, talented potential new hires. You need to effectively communicate why your organization is a top company to work for — more than just offering competitive compensation, a top company is known for its culture and people-centered behavior. The hiring strategy needs to be even-handed, with thoughtful consideration to diversity, equity and inclusion. And that's all before the first application even comes in.
But this first stage of the employee journey is foundational. Businesses are built around people and those people's happiness in the workplace is increasingly non-negotiable. 
Research
First impressions last. Your company's brand, website, social media, and other external communication set the tone to attract employees from the onset. Job-seekers will do their research and make judgments about whether or not to apply for a position based on what they find!
Recruit
An effective recruitment process is clear and streamlined, meeting potential hires where they're at: professional organizations, job-seeking websites, social media and other recruitment platforms. Encourage and reward employee referrals for candidates, as well. 
Interview
Often, the interview is the first face-to-face interaction — whether virtual or in-person. And it's the perfect opportunity to exemplify your company culture, which is often one of the top questions candidates ask about during an interview. Be flexible with scheduling, transparent about salary ranges and job expectations, and communicative about next steps.
Communicate
Courteous, professional communication is key during the period between interviewing and making an offer. Don't leave candidates wondering what's next. That goes for both the candidates you're hiring and the ones you're not.
"It's not enough to offer bonuses, benefits, and competitive wages. In fact, that's pretty much the bare minimum. Your company needs to be tuned in to what makes the modern worker tick:  What their values are, what their needs are, and what they want from their employer beyond a consistent paycheck."
Terri Moore - Senior Vice President of People and Culture, Inspirus
Onboarding Employees: The First 90 Days
Onboarding isn't just orientation. It goes far deeper than paperwork, introductions and explaining workflows. The onboarding process is the first of many opportunities to show the company's culture, values and missions. It's the ideal time to affirm the employee's decision to join the organization and set them up for success in their new role.
And an effective onboarding process isn't just for the new hire's benefit. It can have a huge return on investment for the employer, too. Employees who feel valued and connected to the company's 'why' are more engaged, more productive and more loyal from Day 1. 

Pre-arrival
Ideally, onboarding should begin before the new hire's arrival. Set up office computers and any accounts or accesses they will need. Share a copy of the employee handbook ahead of time. A personalized note or a gift of company swag can be a thoughtful extra touch.

First Day: Welcome!
Feelings of anticipation can run high on the first day at a new job. With an employee engagement platform like Inspirus Connects, peers can warmly welcome a new hire and connect even in a remote work environment. Appoint someone to introduce the new hire to others  and show them around. Set aside time to go over company policies, job expectations and goals on the first day.

Education/Orientation
A lot of information is shared on the first day, so make sure to set aside time for follow-ups and questions throughout the first couple of weeks. Have a consistent, structured training and orientation plan for all new employees to ensure no steps are missed. That plan should include goals to measure success over time. 

Wellbeing Introduction
Prioritize employees' health and wellbeing with authentic support for all aspects of employee wellness: physical, mental and financial. Mental health days, employee assistance programs, tuition or student loan repayment plans, child-care support funds and professional development stipends are all great starts to supporting employees in different areas of life.

Firsts: 30 Days, 60 Days, 90 Days
These first three months on the job are an important transition point when the new employee takes on assignments and starts to meet deliverables. Set up meetings to recognize wins, talk through roadblocks and go over any questions at the 30-, 60- and 90-day mark. Publicly celebrate these mini-milestones with a shout-out on your employee engagement platform.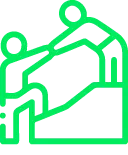 Gaining a Mentor/Ambassador
Mentorship is one of the best ways to encourage growth and progression. An effective mentorship and training program should start as soon as the new employee is hired, be revisited during regular review processes and continue throughout the entire employment journey.
41% of workers surveyed reported they are likely to job hunt in 2022.
Employee Development: From Three Months to Five Years
As the months turn into years, new opportunities to recognize employees and improve company culture arise. And celebrating these moments can make all the difference. The average employee tenure at a job is just over four years, according to the latest numbers from the U.S. Bureau of Labor Statistics. For workers between the ages of 25 and 34, that drops to a median tenure of 2.8 years. Recognizing an employee before they think about heading out the door is key to retention – waiting a couple of years in is too late.
Additionally, upheavals from the past two years of the global pandemic have led to seismic shifts in the workforce as record numbers of people resign. Employees are reevaluating what they want from their jobs - to feel valued, to be acknowledged and to share in a sense of organizational purpose. Your employee recognition program can't wait until the 10-year anniversary to start!

Evaluations/Performance Reviews
Genuine praise and authentic feedback come from fair, comprehensive evaluations. Schedule annual or quarterly reviews with clear goals and performance metrics, but also allow opportunities for regular informal feedback and recognition for accomplishments and goals achieved.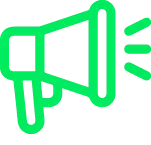 Progression and Promotions
Reward employees for their career accomplishments and nurture growth with the organization. One of the best ways to train future leaders is promotion from within, by giving employees the opportunity to take on new challenges.

Little Wins
More than a third of American workers feel undervalued at work. Inspire a culture of performance and recognition by celebrating the moments that exemplify company values: the little wins as well as the big ones. On-the-spot recognition and peer-to-peer feedback are immediate ways of acknowledging the small but important wins like budget completions, sales milestones or a job well done.
Big Wins
Using rewards, incentives and recognition are one of the best ways to continue stoking the performance culture and elevating employees. Celebrate the milestone moments of success and the team members' contributions!

Wellbeing Rewards
One in four Americans over the age of 12 have a mental or substance use disorder, according to McKinsey. Organizations that prioritize mental and emotional wellbeing in addition to physical and financial health see a more positive team culture, higher employee engagement and improved productivity.

Mentorship & Career Coaching
 A study by LinkedIn found that a top reason people change jobs is for career growth and advancement opportunities. Nurture that growth within the company through mentorship programs and career coaching, providing employees with concrete paths to advancement.
Service Anniversaries
In today's workforce, waiting for a tenth anniversary - or even a fifth anniversary - might be too late. Acknowledge significant or strategic milestones, including "firsts" and annual anniversaries from the employee's hire date. Create an environment where employees feel valued and honored for the work they do with timely recognition and meaningful moments.
"Never underestimate the powerful effect of milestone recognition. After all, the need to feel appreciated and to belong top Maslow's hierarchy of human needs." 
Theresa Harkins-Schulz, Senior Vice President of Customer Experience and Product, Inspirus
Companies that excel at internal mobility retain employees an average of 5.4 years longer — nearly 2x as long as the average retention span of 2.9 years.
Employee Performance: Five Years and On
When an employee achieves five years with the organization, that in itself is reason to celebrate! Five years is above the national average for an employee's tenure.
Continue engaging employees as you did from three months to five years (outlined above), plus: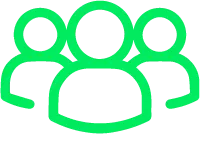 Becoming a Mentor
As the employee's journey progresses, participation in a mentorship program should grow, too. Give experienced employees opportunities to formally mentor others on the team while honing their own leadership skills.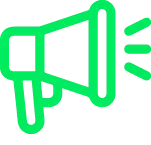 Promotions
 Nurturing the leadership pipeline internally has huge benefits. Reward employees for their successes and support their career growth with personalized progression. Opportunities to upskill and reskill are critically important and not only support the employee's professional growth but also help fill gaps left by departing employees.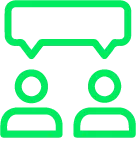 Leading Teams
Effective team leadership is the culmination of a strong foundation of experience, a thoughtful mentorship program and increased responsibilities. Help your best people rise to the top.
Employee Departure: A Lasting Retirement or Exit Experience
Leaving an organization, either to retire or to move on to something else, can be an emotional end to the employee journey.
A positive exit experience, however, turns a former employee into a proud ambassador for the organization. It's great for overall company culture. And, sometimes, it results in "boomerang employees" who leave and then return – the number of employees returning to a former workplace rose 4.5% in 2021, according to the Wall Street Journal.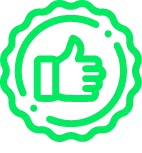 Service Recognition
Honor your employees with meaningful service recognition throughout their journey and end on the same note. Celebrate their service and contributions to the company and leave the door open for a later relationship. Previous employees are a growing pool to recruit from.
Post-Employment Survey/Debrief
Communication is key at all stages of the journey and that remains true during a departure. Ask open-ended questions about what went well and what could be improved. The exit interview can be a great opportunity to gain insight into the employee experience that management may otherwise have missed.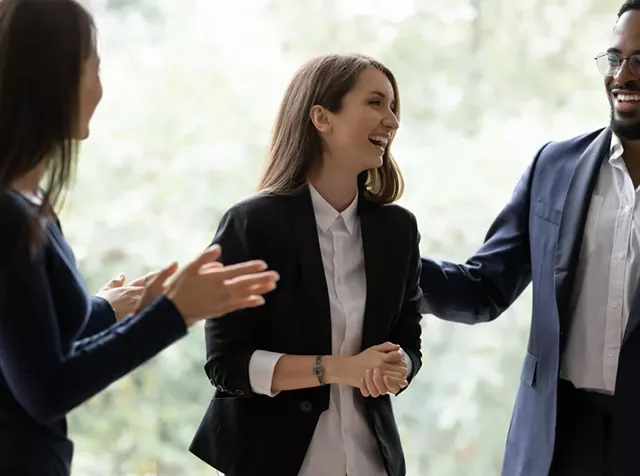 Craft a people-centric employee journey
Ready to take a deeper dive into engaging employees at all stages of their journey with your organization? 
Contact us to learn more about fostering belonging, building strong connections and creating an exceptional employee experience at all stages of the journey.