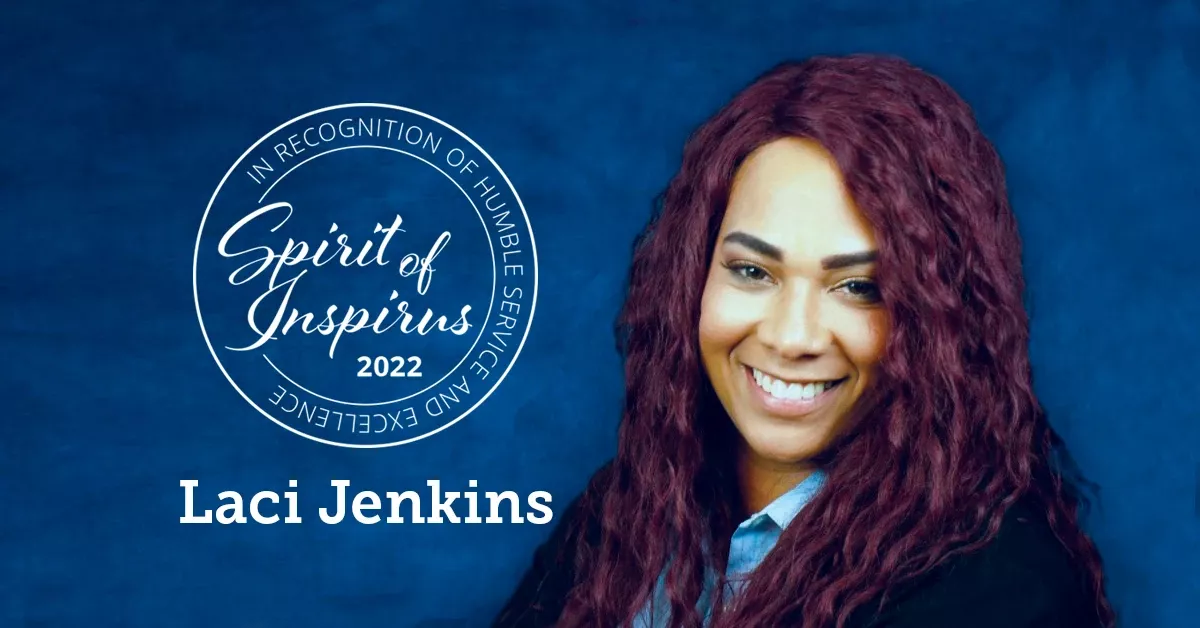 Fort Worth, Texas—(December 6, 2022)
Inspirus LLC, a Sodexo Group company, and leader in elevating employee engagement and optimizing organizational culture through employee-centric rewards and recognition solutions, is thrilled to announce Laci Jenkins, Director of Solutions & Implementation, has been awarded the 2022 Sprit of Inspirus Award. The annual award honors an individual who embodies Inspirus values and captures the spirit of the organization.
Laci was nominated by her teammates because of her high level of professionalism and utmost dedication to her clients. She supports every client relationship by understanding their needs, identifying key stakeholders and then carefully devising a customized plan. She steadfastly focuses on the client experience from their perspective, taking care to convey to the team the importance of fulfilling every detail within that client's journey. Laci's leader, Theresa Harkins-Schulz, Senior Vice President of Customer Experience and Products, and the entire Inspirus executive team, made the final selection.
"I can always count on her to ensure our employees and clients are getting the best experience we can deliver," says Harkins-Schulz. "She is passionate and humble, always encouraging everyone she comes in contact with, to strive to be their very best."
This coveted award was presented to Laci in person, at Inspirus' annual holiday celebration in Fort Worth, Texas.
About Inspirus
Employees play a large part in defining a company's culture: their everyday experiences create the foundational structure that drives an organization to be strong, high-performing, and ultimately successful. Inspirus helps organizations harness the full potential of their greatest resource — their people — ensuring they feel valued and connected, fostering greater loyalty, performance, productivity and success. Through our technology, integrated solutions and award-winning customer service, we elevate the employee experience and optimize organizational culture by providing a holistic approach throughout the entire employee journey.