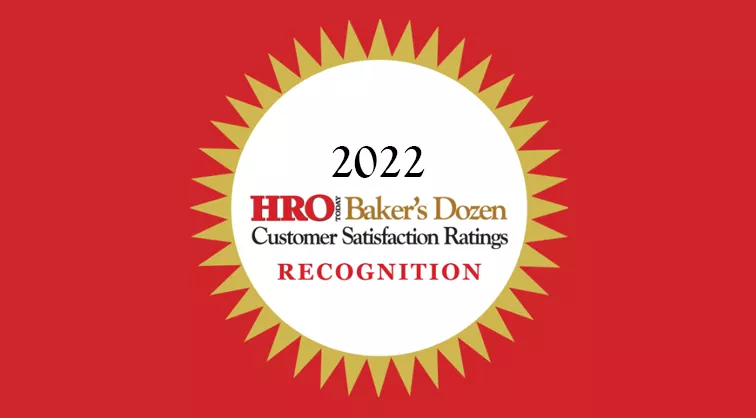 Fort Worth, Texas—(August 16, 2022)
Inspirus LLC, a Sodexo Group company and leader in elevating employee experiences and optimizing organizational culture through people-focused solutions, announced it has been recognized once again in the HRO Today in the 2022 Baker's Dozen Customer Satisfaction Ratings. This marks the 15th consecutive year the company has placed within the top 10.
The HRO Today Baker's Dozen Customer Satisfaction Awards are the result of an online survey conducted by HRO Today that solicits direct customer feedback. Verified respondents answered questions about the quality of service, deal size, and breadth of service they received from their recognition provider. Questions and categories were weighted based on importance, with special emphasis given to questions pertaining to the quality of customer service. Using a predetermined algorithm, HRO Today aggregated the data collected and determined the final published rankings.
"Being recognized in the top 10 for rewards and recognition service providers by HRO Today's Baker's Dozen is an honor," says Paula Ambrozic, Vice President of Customer Success at Inspirus, Sodexo Benefits and Rewards Services, USA. "Our values of servant leadership, integrity, professionalism and partnership put clients first, and this award validates that our values are appreciated."
About Inspirus
Employees play a large part in defining a company's culture: their everyday experiences create the foundational structure that drives an organization to be strong, high-performing, and ultimately successful. Inspirus helps organizations harness the full potential of their greatest resource — their people — ensuring they feel valued and connected, fostering greater loyalty, performance, productivity and success. Through our technology, integrated solutions and award-winning customer service, we elevate the employee experience and optimize organizational culture by providing a holistic approach throughout the entire employee journey.
Visit HRO Today for more information about the Baker's Dozen.