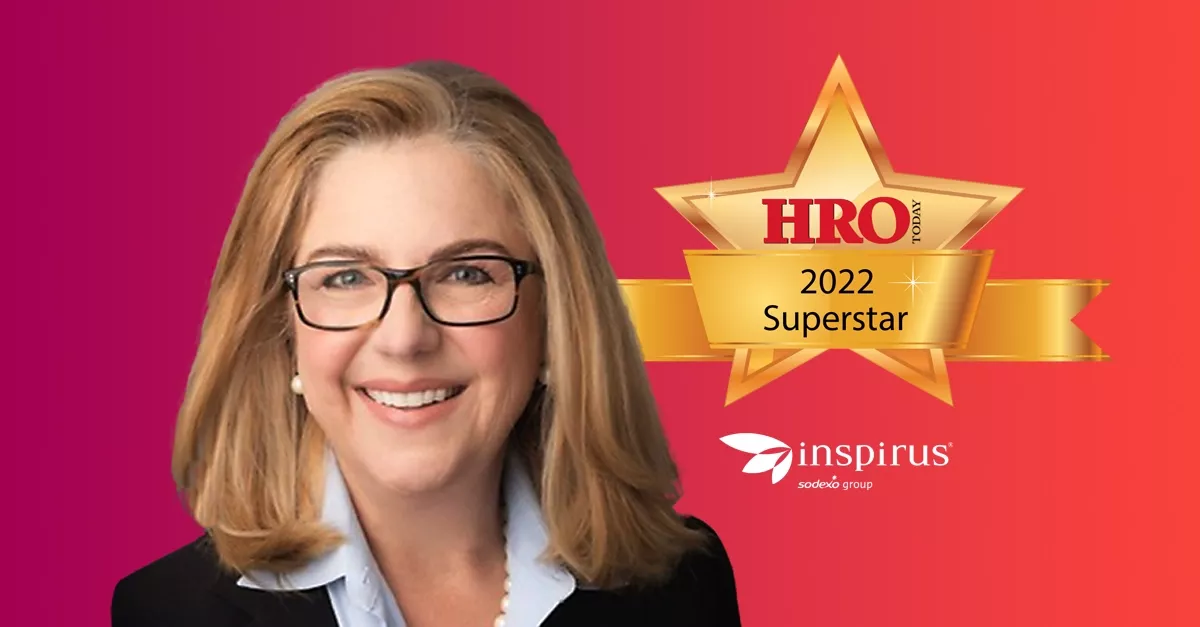 Fort Worth, Texas—(December 21, 2022)
Inspirus LLC, a Sodexo Group company and leader in elevating employee engagement and optimizing organizational culture through employee-centric rewards and recognition solutions, is pleased to announce that Inspirus CEO Tatiana Frierson has been named a 2022 HRO Today Magazine Provider Superstar. This is the third consecutive year she has been recognized as a "Face of the Future" for Inspirus' transformational work in the field of Human Resources.
With over 25 years of leadership in the business technology sector, Frierson has successfully implemented business strategies designed to drive robust market growth across many diverse industries. Formerly with the Perot Systems Corporation/Dell and HPE/DXC, she led Inspirus through an unprecedented global pandemic and the 2021 launch of employee engagement technology platform, Inspirus Connects.
"I'm grateful to again be recognized by HRO Today for leadership in the Human Resources industry," says Tatiana Frierson, Chief Executive Officer for Inspirus and Sodexo Benefits and Rewards Services, USA. "As the industry evolves and we begin to define the 'new normal', I feel it is paramount to stay connected and recognize employees for their great efforts – it pays back dividends in terms of engagement and retention. I'm happy that our employee engagement platform helps our clients in that realm."
HRO Today HR Superstars is an annual award that recognizes three categories of HR leaders: Providers, Practitioners, and Consultants/Advisors/Analysts/Academics/Investors/Thought Leaders.
About the HRO Today Association
The HRO Today Association is the premier networking and content community for advancing the human resources profession. By engaging in professional development opportunities and connecting with peers, members improve the quality, effectiveness, and efficiency of their HR operations and service delivery. The Association is managed by HRO Today/SharedXpertise Media, whose magazines, web portals, research, e-newsletters, events, and social networks reach over 180,000 senior-level HR decision-makers.